V piatok 11. 6. 2021 od 19:00 do 22:00 vás radi privítame na otvorení výstavy diel Viktora Kováča s názvom Entropia. Výstava nebude otvorená úvodným slovom, preto môžete prísť kedykoľvek v uvedenom čase. Vstup bude povolený naraz len dvom osobám s nasadeným rúškom po aplikácii dezinfekčného prostriedku na ruky.
PROGRAM
19:00 – 22:00 otvorenie výstavy Viktora Kováča
20:00 – 21:00 živé vystúpenie hudobnej skupiny SPACE CATS

We would love to invite you to the opening of the exhibition Entropy by Viktor Kováč on Friday 11. 6. 2021 from 19:00 until 22:00. The exhibition will not have an opening speech, therefore you can come whenever during this time. Only 2 people at a time will be allowed to enter, wearing face masks and after using hand desinfection.
PROGRAM
19:00 – 22:00 the opening of Viktor Kováč's exhibition
20:00 – 21:00 live performance by the music band SPACE CATS
EXHIBITION
Entropia
Entropy
Od 11. júna do 25. júna 2021 v ATELIERi XIII
From 11 June until 25 June 2021 in ATELIER XIII

EXHIBITOR
Viktor Kováč
Viktor Kováč sa počas štúdia na Vysokej škole výtvarných umení v Bratislave v ateliéri šperk zaoberal hľadaním svojho autorského tvorivého prístupu. Kresby leptal do kovu, pracoval s textilnou výšivkou, laserom alebo 3D tlačou, ktorá ho oslovila a opakovane ju vyhľadáva dodnes. Jeho fascinácia virtuálnou a rozšírenou realitou ho podnietila do tvorby autorského konceptu; "virtuálny šperk", v ktorom uvažuje o potenciáli digitalizovaného média šperku v prostredí videohier a sociálnych sietí v rozhraní virtuálnej a rozšírenej reality. Tvorí aplikácie, ktoré zobrazujú kolekcie virtuálnych šperkov a interagujú s publikom. Interaktivitu publika s dielom považuje za dôležitú súčasť a cieľ tvorby. Tvorba Viktora Kováča presahuje médium šperku do iných médií; obraz, textil, animácia.
Digitalizáciou sa zaoberá i v tvorbe webovej platformy Digitálny Prieskum, ktorá prezentuje aktuálnu umeleckú a dizajnérsku tvorbu študentov Vysokej školy výtvarných umení v Bratislave širokej verejnosti.
During his studies at the Academy of Fine Arts and Design in Bratislava, Viktor Kováč was searching for his authorial approach in a jewelry studio. He etched the drawings into metal, worked with textile embroidery, laser; or 3D printing, which appealed to him and he has been attracted to it to this day. His fascination with virtual and augmented reality inspired him to create an authorial concept; "virtual jewelry", in which he contemplates the potential of the digitalized medium of jewelry in the environment of video games and social networks at the interface of virtual and augmented reality. He creates apps that display virtual jewelry collections and interact with the audience. He considers the interactivity of the audience with the work to be an important part and goal of his work. Viktor Kováč's work extends beyond the medium of jewelry to other media: image, textile, animation.
He also uses digitalization in creating a web platform "Digitálny Prieskum" (Digital Survey), which presents the current artistic and design work of students of the Academy of Fine Arts and Design in Bratislava to the public.
EDUCATION
2021 – 2015 Academy of Fine Arts and Design (AFAD), Bratislava, Department of Applied Art, Studio S+M+L_XL – METAL AND JEWEL, prof. Karol Weisslechner, akad. arch. | 2015 – 2011 High School of Applied Art of J. Vydra (department of graphic design), Bratislava, Slovakia
Z verejných zdrojov podporil Fond na podporu umenia
Supported using public funding by Slovak Arts Council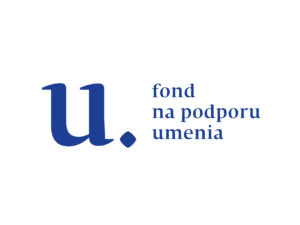 Z verejných zdrojov podporila Nadácia mesta Bratislavy
Supported using public funding by Bratislava City Foundation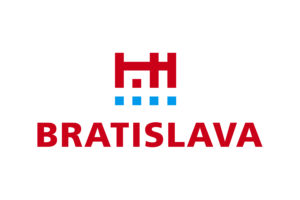 Ďakujeme za pitný režim značke Heineken
Thank you Heineken for taking care of our drinks

Ďakujeme za krásne slová Rádiu_FM!
Thanks RADIO_FM for nice words!