V piatok 13. 12. 2019 o 19:00 vás radi privítame na vernisáži výstavy diel
Jarmily Mitríkovej
 s názvom
Dievča nafukujúce kruh
.
On Friday 13. 12. 2019 at 19:00 p.m. we would love to invite you to the opening of the exhibition A Girl Inflating a Circle by Jarmila Mitríková.
EXHIBITION
DIEVČA NAFUKUJÚCE KRUH 
A Girl Inflating a Circle
Od 13. decembra 2019 do 7. februára 2020 v ATELIERi XIII
From 13 December 2019 till 7 February 2020 in ATELIER XIII

EXHIBITOR
JARMILA MITRÍKOVÁ
Jarmila Mitríková sa vo svojej tvorbe sebavedomo pohybuje medzi médiom maľby a keramiky, ktoré niekedy prepája v jednotný celok. Často mení vizualitu prác od diela k dielu a inštinktívne sa necháva ovplyvňovať procesom tvorby. Výraznú farebnosť strieda monochróm, expresívne ťahy štetcom kresebná šrafúra či odkazy na geometrický minimalismus. V keramickej tvorbe experimentuje s glazúrami a polychrómiou, modernistickým či insitným tvaroslovím. Tematicky sa Mitríková venuje subjektívnej pamäti a individuálnemu prežívaniu. Jej plátna sú plné vrstvenia symbolov, prestúpené odkazmi na mytológiu, inšpirované poverovým rozprávaním a fantazijnými predstavami či rozprávkami. V posledných dvoch rokoch nachádza veľký inšpiračný zdroj v tvorbe detí predškolského veku a knižnou ilustráciou z dôb bývalého Československa.
Jarmila Mitríková is confidently moving between the medium of painting and ceramics, which she sometimes interconnects into a single unit. She often changes the work's visual from piece to piece and instinctively lets herself be influenced by the process of creation. Distinctive colorfulness is changed for monochrome, expressive brush strokes for crosshatch drawing and references to geometric minimalism. In her ceramic work, she experiments with glaze and polychromy, modernist or untrained morphology. Mitríková focuses on themes such as subjective memory and individual experience. Her canvases are full of layering symbols, pervaded by references to mythology, inspired by superstition narration and fantasy visions or fairy tales. In the last two years, she has found a big source of inspiration in the creation of preschool children and book illustration from the times of the former Czechoslovakia.
EDUCATION
2009 – 2011 Academy of Fine Arts and Design in Bratislava, Slovakia, studio Painting and other media, 4th Atelier of prof. Csudai | 2009 – 2005 Academy of Fine Arts and Design in Bratislava, Slovakia, Ceramics studio of prof. Ivica Vidrová
AWARDS
 1st prize in the VÚB Maľba 2011 – Painting of the Year 2011 competition, VUB Foundation's young artists' prize for painting | 2010 finalist, VUB Foundation Award for Painting for Young Artists, Slovak Republic
★
CURATOR OF THE EXHIBITION
Ľuboš Lehocký
★
Počas výstavy Jarmily Mitríkovej môžete počuť set od AUTUMNIST, ktorý je nahraný len pre ATELIER XIII
Autumnist
Autumnist je stále najmenej o krok popredu s jeho hypnotickou zmesou súčasnej elektroniky s nadžánrovými presahmi ako manifestom. V širokospektrálnom mixe kombinuje ambient s hip-hopom či breakbeatom, hi-tech postupy s lo-fi popom či bizarnú filmovú atmosféru s mimozemským folklórom. Autumnist naživo je pôsobivá päťčlenná kapela, elektroniku dopĺňa živá rytmická sekcia s basou a bicími, gitarista a alternujúci saxofón s klarinetom spolu s podporou synchronizovanej videoprojekcie a hosťujucími vokalistami. Dva z troch štúdiových albumov Autumnist (The Autumnist a False Beacon) získali ocenenie Album roka/Cena kritikov na Radio_Head Awards 2009 a 2018.
During the exhibition of Jarmila Mitríková, you can hear a music set by AUTUMNIST recorded only for ATELIER XIII
Autumnist
Autumnist is at least one step ahead with its hypnotic blend of up-to-date electronica and genre crossing as a manifest. In a wide-spectral mix, Autumnist combines ambient with hip-hop and breakbeat, hi-tech courses with lo-fi pop or bizzare movie-like atmosphere with extraterrestrial folklore. Autumnist live is an impressive five-piece band, the electronics is completed with live rhytmic session with drums, bass, electric guitar and alternating sax with clarinet, supported with synchronized vidioprojection and guest vocalists. Two of the three Autumnist's studio albums (The Autumnist and False Beacon) won the Album of the Year/the Award of Critics at Radio_Head Awards 2009 and 2018.
Z verejných zdrojov podporil Fond na podporu umenia
Supported using public funding by Slovak Arts Council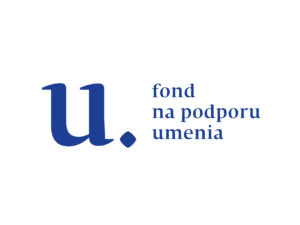 Ďakujeme za pitný režim značke EXCELENT!
#svojoucestou

Ďakujeme za krásne slová Rádiu_FM!
#radiofm
Tešíme sa na vás!
We are looking forward to you!
#atelierxiii