V piatok 13. júla od 17:00 do 19:00 vás radi privítame na komentovanej prehliadke výstavy "ITADAKIMAS". IVANA BELIANSKÁ, autor, vám porozpráva o kontexte, v akom vystavené maľby vznikali, čo podnietilo ich vznik a ako prebiehala ich tvorba.
On Friday 13th of April from 17:00 to 19:00 we would be pleased to welcome you at the critic discussion of the Exhibition "ITADAKIMAS". IVANA BELIANSKÁ, the author will tell you more about the context in which the paintings were created, what was the main motivation and how the realization of the art work took place.
Itadakimas
Pyramída vytvorená z porcelánových tanierikov. Čumil. Onigiri. Preplnené križovatky. Morská riasa prichytená medzi prstami nôh v Omiši. Červený bicykel.
Ivana Belianska zaznamenáva výhľady do budúcnosti vďaka spomienkam z minulosti. Inšpiráciou výstavy Itadakimas je jej účasť na výmennom pobyte v Japonsku v roku 2017. Kombinuje kultúrne odlišnosti. Pátra po spojeniach medzi východom a západom. Recykluje prežitky v podobe detailne spracovaných pohľadníc, ironických karikatúr a obsesívnych záznamov. Prináša ochutnávky do multikultúrneho sveta.
The Pyramid has been made by porcelain plates. Čumil. Onigiri. Overcrowded junctions. Sea bass between the toes in Omis. Red bicycle.
Ivan Belianska records prospects as apprecations to memories from the past. The inspiration of the Itadakimas exhibition is came from the participation in the exchange of residence in Japan in 2017. It combines cultural differences. There is a way of searching for connections between the East and the West. It recycles experiences in the form of handcrafted postcards, ironic caricatures and obsessive records. It brings tastings to the multicultural world.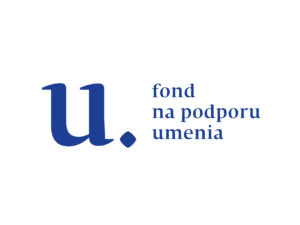 Z verejných zdrojov podporil Fond na podporu umenia
Supported using public funding by Slovak Arts Council
★
Ďakujeme za partnerstvo značke CURAPROX!
#curaprox

Ďakujeme za pitný režim značke EXCELENT!
#svojoucestou
Ďakujeme za krásne slová RÁDIU_FM!
#radiofm
★
Tešíme sa na vás!
We are looking forward to you!