V piatok 2. 7. 2021 od 19:00 do 22:00
 vás radi privítame na otvorení výstavy diel
Jany Bednárovej
 s názvom 
Splynúť s divočinou.
Vstup bude povolený naraz len dvom osobám s nasadeným rúškom po aplikácii dezinfekčného prostriedku na ruky.
We would love to invite you to the opening of the exhibition To Blend into the Wilderness by Jana Bednarova on Friday 2. 7. 2021 from 19:00 until 22:00. Only 2 people at a time will be allowed to enter, wearing face masks and after using hand desinfection.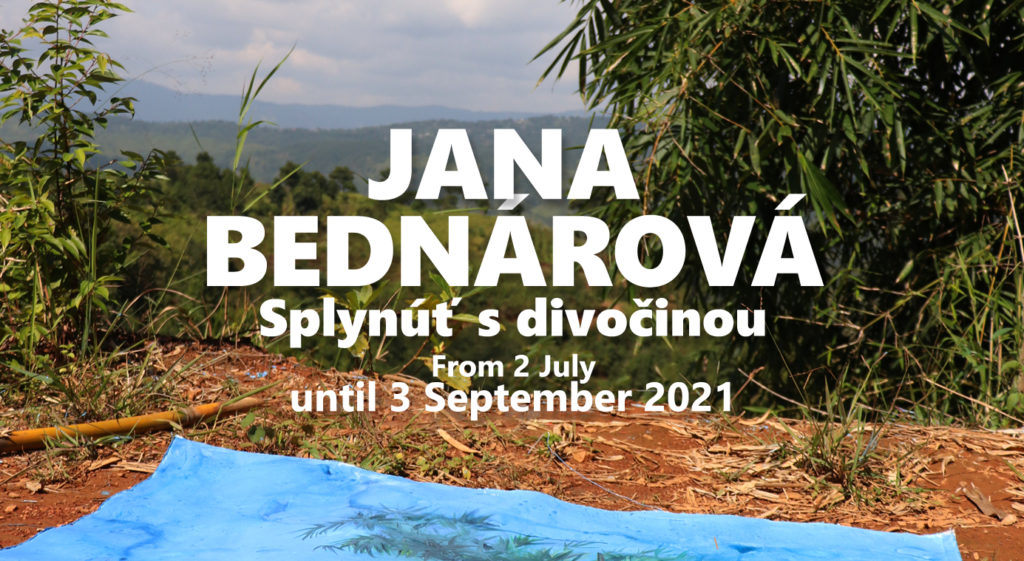 EXHIBITION
Splynúť s divočinou
To Blend into the Wilderness
Od 2. júla do 3. septembra 2021 v ATELIERi XIII
From 2 July until 3 September 2021 in ATELIER XIII

EXHIBITOR
Jana Bednárová
Plenérová tvorba je pre autorku typickým výtvarným postupom, ktorého zámerom je ponorenie sa do krajiny severovýchodnej Indie, kde Bednárová aktuálne žije a tvorí. Prechádzky panenskou prírodou a objavovanie skrytých scenérií hustého pralesa bude možno raz  utópiou z minulosti, ktorú budeme mať uchovanú iba v našej pamäti. Autorka pracuje s týmito spomienkami na podobizeň prírody, akú sme ju poznali. Maľby na plátno akrylom alebo na surový hodváb prírodnými pigmentami rozprávajú príbeh o divokej džungli, ktorá môže inšpirovať človeka pre prežitie svojou biodiverzitou a schopnosťou rozrastať sa v nehostinných podmienkach. Zaznamenávanie scenérií z divokej prírody je snahou o portrét obrazu o vzájomnosti, harmónie a koexistencie v prírode, ktoré sa ľuďom vytrácajú z obzoru.
Plein-air painting became the characteristic art technique for Bednarova as she focuses on the immersion to the landscape of North-East India, where she currently lives and works. Walking in pristine untouched nature and discovering hidden sceneries of rain forests may be in future only utopic recall stored in our memory. Bednarova works with the image of nature which we used to know. The paintings on canvas by acrylic or on raw silk by natural pigments tell the story about the wild nature, which can inspire humans for survival by its biodiversity and ability to grow in the uneasy terrains. Documenting the sceneries from jungles by landscape painting is an attempt to portray the wild nature and preserve those images of harmony, mutuality and co-existence which are disappearing from human eyes.
EDUCATION
2014 Master of Visual Arts at Faculty of Fine Arts, Maharaja Sayjirao University of Baroda, India, ICCR Scholarship, Professors: Indrapramid Roy, Vasudevan Akkitham, Suresh BV | 2012 BcA. degree from Fine Arts degree at Department of painting, Faculty of Fine Arts, VUT Brno, Czech Republic, Studio of Martin Mainer and Luděk Rathouský | 2011 Department of painting, Academy of Fine Arts, Bratislava, CEPUS Scholarship | 2009 Department of painting, Faculty of Fine Arts, UVP/ EHU, Spain ERASMUS Scholarship
AWARDS
2019 and 2020 finalist of the competition VUB Maľba | 2020 Grant of the Slovak Arts Council | 2021 Collaboration Grant, Mobility First, Asia Europe Foundation
CURATOR OF THE EXHIBITION
Martina Ivičič
Počas výstavy Jany Bednárovej môžete počuť hudobný set, ktorý je vytvorený zo skladieb hudobnej skupiny Waterbased.
Slovenské duo Waterbased pôsobiace v Prahe tvorí speváčka a textárka Júlia Mihalyiová, a gitarista a producent Ľuboslav Krajňák. Julls založila Waterbased v roku 2019 v Kodani, kde žila 7 rokov. Do väčšieho povedomia na Slovensku sa dostala so singlom Flamed, ktorý vyšiel aj s videoklipom, a bol zaradený do rotácie éteru rádia FM. Český hudobný magazín Fullmoon ju zaradil do jedenástky nových nádejí zo Slovenska, a objavila sa aj v nomináciách Rádiohláv 2020 v kategórii objav roka a skladba roka. S Ľubom, z vtedajšej kapely Fúzy Múzy, intenzívne tvoria od začiatku tohto roka (2021) a pripravujú ich debutový album. V textoch sa Julls venuje osobným zážitkom ale aj zamysleniam nad spoločnosťou a budúcnosťou. V tvorbe Waterbased je nasilnejším prvkom elektrická gitara a jej rôzne podoby.
Youtube | Facebook | Instagram | Spotify
During Jana Bednarova's exhibition, you can hear a music set created out of songs of a music band Waterbased.
The Slovak duo Waterbased based in Prague consists of a singer and lyricist Júlia Mihalyiová, and a guitarist and producer Ľuboslav Krajňák. Julls founded Waterbased in 2019 in Copenhagen, where she lived for 7 years. She got known in Slovakia thanks to her single Flamed, which was released with a music video, and the song was included in the rotation of radio FM. The Czech music magazine Fullmoon included her in the eleven upcoming artists from Slovakia with a potential, and she also appeared in the nominations of Radioheads 2020 in the category discovery of the year, and single of the year. Together with Ľuboslav, from a band Fúzy Múzy, they have been intensively creating since the beginning of this year (2021) and preparing their debut album. In the lyrics, Julls focuses on personal experiences as well as reflections on society and the future. Waterbased embraces the sound of an electric guitar and its various forms.
Z verejných zdrojov podporil Fond na podporu umenia
Supported using public funding by Slovak Arts Council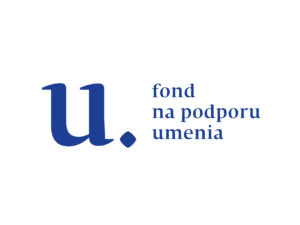 Z verejných zdrojov podporila Nadácia mesta Bratislavy
Supported using public funding by Bratislava City Foundation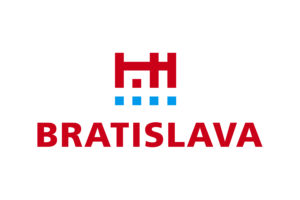 Ďakujeme za pitný režim značke Heineken
Thank you Heineken for taking care of our drinks

Ďakujeme za krásne slová Rádiu_FM!
Thanks RADIO_FM for nice words!