Vo štvrtok 2. septembra zažijete niečo výnimočné
– finisáž výstavy diel Jany Bednárovej s komentovanou prehliadkou a živým vystúpením hudobnej skupiny WATERBASED!
On Thursday, September 2 you will experience something extraordinary – the finissage of Jana Bednárová's exhibition with an artist talk and a live performance by a music band WATERBASED!
Jana Bednárová s kurátorkou výstavy Martinou Ivičič vám porozprávajú o dielach výstavy Splynúť s divočinou a hudobná skupina WATERBASED naživo zahrá v komorných priestoroch ATELIERu XIII.
O pitný režim sa postará značka HEINEKEN.
Nezmeškajte tento unikátny kultúrny zážitok, pretože pôjde o veľmi súkromné a príjemné počúvanie, ako u vás v obývačke. Kapacita priestoru je obmedzená, preto odporúčame prísť presne načas, prípadne o 5 minút skôr. Vstup bude povolený len osobám s nasadeným rúškom.
PROGRAM
19:00 – 19:30 komentovaná prehliadka
19:30 – 20:30 živé vystúpenie hudobnej skupiny WATERBASED
Jana Bednárová with the curator of the exhibition Martina Ivičič will tell you about the works of the exhibition To Blend into the Wilderness and a music band WATERBASED will play live in the intimate atmosphere of ATELIER XIII.
HEINEKEN will take care of your fluid intake.
Do not miss this unique cultural experience as it will be a very private and pleasant listening, like in your living room. The capacity of the space is limited, so we recommend that you arrive on time or 5 minutes early. Only people wearing face masks will be allowed to enter.
PROGRAM
19:00 – 19:30 Artist talk
19:30 – 20:15 WATERBASED live performance
★
WATERBASED
Slovenské duo Waterbased pôsobiace v Prahe tvorí speváčka a textárka Júlia Mihalyiová, a gitarista a producent Ľuboslav Krajňák. Julls založila Waterbased v roku 2019 v Kodani, kde žila 7 rokov. Do väčšieho povedomia na Slovensku sa dostala so singlom Flamed, ktorý vyšiel aj s videoklipom, a bol zaradený do rotácie éteru rádia FM. Český hudobný magazín Fullmoon ju zaradil do jedenástky nových nádejí zo Slovenska, a objavila sa aj v nomináciách Rádiohláv 2020 v kategórii objav roka a skladba roka. S Ľubom, z vtedajšej kapely Fúzy Múzy, intenzívne tvoria od začiatku tohto roka (2021) a pripravujú ich debutový album. V textoch sa Julls venuje osobným zážitkom ale aj zamysleniam nad spoločnosťou a budúcnosťou. V tvorbe Waterbased je nasilnejším prvkom elektrická gitara a jej rôzne podoby.
The Slovak duo Waterbased based in Prague consists of a singer and lyricist Júlia Mihalyiová, and a guitarist and producer Ľuboslav Krajňák. Julls founded Waterbased in 2019 in Copenhagen, where she lived for 7 years. She got known in Slovakia thanks to her single Flamed, which was released with a music video, and the song was included in the rotation of radio FM. The Czech music magazine Fullmoon included her in the eleven upcoming artists from Slovakia with a potential, and she also appeared in the nominations of Radioheads 2020 in the category discovery of the year, and single of the year. Together with Ľuboslav, from a band Fúzy Múzy, they have been intensively creating since the beginning of this year (2021) and preparing their debut album. In the lyrics, Julls focuses on personal experiences as well as reflections on society and the future. Waterbased embraces the sound of an electric guitar and its various forms.
Youtube | Facebook | Instagram
Z verejných zdrojov podporil Fond na podporu umenia
Supported using public funding by Slovak Arts Council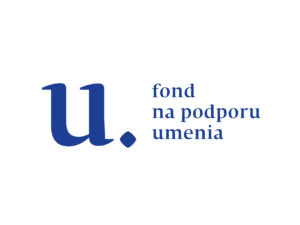 Z verejných zdrojov podporila Nadácia mesta Bratislavy
Supported using public funding by Bratislava City Foundation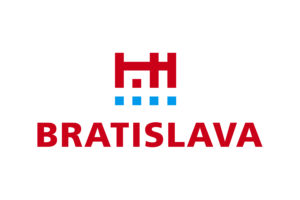 Ďakujeme za pitný režim značke Heineken
Thank you Heineken for taking care of our drinks

Ďakujeme za krásne slová Rádiu_FM!
Thanks RADIO_FM for nice words!