23. október 2020
V piatok 23. 10. 2020 od 19:00 do 22:00 vás radi privítame na otvorení výstavy diel Martiny Rötlingovej s názvom Goddess Reinvented. Výstava nebude otvorená úvodným slovom, preto môžete prísť kedykoľvek v uvedenom čase.
On Friday 23. 10. 2020 from 19:00 until 22:00 we would love to invite you to the opening of the exhibition Goddess Reinvented by Martina Rötlingová. The exhibition will not have an opening speech, therefore you can come whenever during this time.
Vstup bude povolený naraz len dvom osobám s nasadeným rúškom po aplikácii dezinfekčného prostriedku na ruky.
Only 2 people at a time will be allowed to enter, wearing face masks and after using hand desinfection.
Z dôvodu obmedzení bola výstava predĺžená do 22. novembra 2020
EXHIBITION
Goddess Reinvented
Od 23. októbra do 22. novembra 2020 v ATELIERi XIII
From 23 October till 22 November 2020 in ATELIER XIII

EXHIBITOR
Martina Rötlingová
Martina Rötlingová sa vo svojej tvorbe dlhodobo zaoberá aktuálnymi spoločenskými témami, analyzuje obrazy "dokonalého" sveta popkultúry, ideály krásy, či vplyv sociálnych sietí na naše životy. Pracuje primárne v tradičnom médiu maľby, pričom v ňom však kriticky zhodnocuje fenomény súčasného postmediálneho sveta a konzumnej spoločnosti. Kombinuje realistické zobrazenie v podobe techniky hyperrealizmu a trompe l'oeil s jej dekonštrukciou v podobe rozostrenia, pokrčenia či deformácie. Kontinuálne tvorí v cykloch, ktoré rokmi rozvíja a posúva prostredníctvom nových maliarskych prístupov.
Martina Rötlingová has been continuously dealing with current social topics, analyzing images of the "perfect" world of pop culture, ideals of beauty, and the impact of social networks on our lives. She works primarily in the traditional medium of painting, in which she critically evaluates the phenomena of the contemporary post-media world and consumer society. She combines a realistic approach with the hyperrealism technique and trompe l'oeil with deconstruction in a form of blurring, creasing or deformation. She continuously works in cycles, that she has been developing over the years, and shifts them through new approaches in her work.
EDUCATION
2011 – 2013 Academy of Arts in Banská Bystrica, Faculty of Fine Arts, Studio of Contemporary Painting: prof. Stanislav Balko | 2007 – 2011 Academy of Arts in Banská Bystrica, Faculty of Fine Arts, studio: prof. František Hodonský | 2009 – 2010 Accademia di Belle Arti, Lecce, Italy
AWARDS
2016 Finalist of the contest VI. Biennial of Free Fine Arts / Turiec Gallery Martin | 2013 Finalist of the contest Painting 2013, VÚB Foundation / Nedbalka Gallery, Bratislava
★
CURATOR OF THE EXHIBITION
Jana Babušiaková
★
Počas výstavy Martiny Rötlingovej môžete počuť hudobný set, ktorý je vytvorený zo skladieb DJ-ja CHANGING FACES.
Changing Faces
Pozdravy zo Slovenska, CHANGING FACES je novým menom v Drum and Bass! Tento mladý producent ťa vtiahne do sveta melodických zvukov tanečného parketu a hlbokej basy. Nadčasové melódie, svieže vycibrené bubny a teplý basový základ už upútali pozornosť Hospital, Med School, RAM, UKF, Spearhead Records, a mnohých ďalších. Inšpirovaný a podporovaný tými najväčšími producentmi, Changing Faces prináša najskvelejšiu kvalitu Drum and Bassu naprieč Európou.
Facebook | SounCloud | Instagram
During Martina Rötlingová´s exhibition, you can hear a music set created out of songs of a DJ CHANGING FACES.
Changing Faces
Hailing from Slovakia, CHANGING FACES is the upcoming name in Drum and Bass! This young producer will take you into the world of melodic dancefloor sounds and deeply rolling bass. Timeless melodies, fresh polished drums and warm bass foundation already caught the attention of Hospital, Med School, RAM, UKF, Spearhead Records, and many more. Inspired and supported by the biggest producers, Changing Faces is delivering the finest quality of Drum and Bass all around Europe.
Z verejných zdrojov podporil Fond na podporu umenia
Supported using public funding by Slovak Arts Council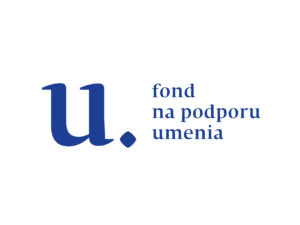 Z verejných zdrojov podporila Nadácia mesta Bratislavy
Supported using public funding by Bratislava City Foundation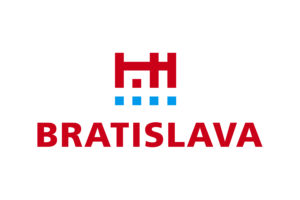 Ďakujeme za pitný režim značke Heineken
Thank you Heineken for taking care of our drinks

Ďakujeme za krásne slová Rádiu_FM!
Thanks RADIO_FM for nice words!