Vo štvrtok 24. novembra 2022 zažiješ finisáž výstavy diel Anny Márie Beňovej s komentovanou prehliadkou a živým vystúpením DJ-ky MIKLEI !
On Thursday, November 24 you will experience the finissage of Anna Maria Benova's exhibition with an artist talk and a live performance by the DJ MIKLEI !
Anna Mária Beňová a kurátorka výstavy Katarína Jankechová ti porozprávajú o dielach výstavy Oops!…I Did It Again. Neskôr naživo zahrá DJ-ka MIKLEI.
PROGRAM
19:30 – 20:00 komentovaná prehliadka
20:00 – 21:30 živé vystúpenie DJ-ky MIKLEI

Anna Maria Benova and the curator of the exhibition Katarina Jankechova will tell you about the works of the exhibition Oops!…I Did It Again. Later, the DJ MIKLEI will play live.
PROGRAM
19:30 – 20:00 Artist talk
20:00 – 21:30 live performance by the DJ MIKLEI
★
Author of the photo: Róbert Revák
MIKLEI
"Keď zočíte toto útle žieňa stáť pred mixážnym pultom, očakávate všetko, len nie tú divokú smršť, ktorú na vás o pár sekúnd spustí." (elisette)
Miklei je ukrajinská techno DJka žijúca v Košiciach, ktorá sa za svoju krátku kariéru objavila už na viacerých prestížnych slovenských akciách ako Pohoda, Nočná, na bratislavskom klubovom Boiler Roome alebo v Rádiu_FM. Stojí aj za projektom Monolog, v rámci ktorého chce, okrem popularizácie elektronickej hudby, poukazovať aj na krásu opustených industriálnych budov. Začiatkom januára zverejnila prvý set z tejto série z kedysi najväčšieho stredoeurópskeho mlyna a sila v Košiciach. Hrá acid, trance a svieže, rýchle techno. Jej sety sú čerstvou zmesou 4/4 bangerov, zvyšujúcou povedomie o slovenských techno producentoch, doplnené o vplyvy undergroundovej klubovej scény z východnej Európy.

"When you see this petite woman standing in front of a mixing desk, you expect anything but the wild whirlwind she is going to unleash on you in a few seconds." (elisette)
Miklei is a Ukrainian techno DJ living in Košice, who in her short career has already appeared at several prestigious Slovak events such as Pohoda, Nočná, Bratislava's club Boiler Room or on Radio_FM. She is also behind the Monolog project, in which she wants to point out the beauty of abandoned industrial buildings in addition to popularizing electronic music. At the beginning of January, she published the first set of this series from the once largest Central European mill and silo in Košice. She plays acid, trance and fresh, fast techno. Her sets are a fresh mix of 4/4 bangers, raising awareness of Slovak techno producers, complemented by influences of the underground club scene of Eastern Europe.
Z verejných zdrojov podporil Fond na podporu umenia
Supported using public funding by Slovak Arts Council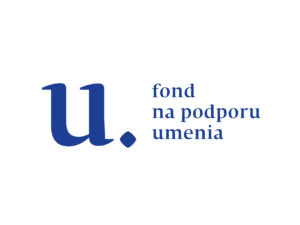 Z verejných zdrojov podporila Nadácia mesta Bratislavy v rámci projektu ATELIER XIII – výstavný program 2022
Supported using public funding by Bratislava City Foundation within the project ATELIER XIII – exhibition program 2022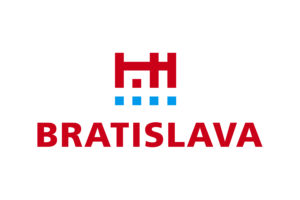 Z verejných zdrojov podporil Bratislavský samosprávny kraj
Supported using public funding by Bratislava self-governing region
Ďakujeme spoločnosti CTP Invest za ich podporu
We thank CTP Invest for their support
Ďakujeme za pitný režim značke Heineken
Thank you Heineken for taking care of our drinks

Ďakujeme za krásne slová Rádiu_FM!
Thanks RADIO_FM for nice words!

Ďakujeme GoOut za zdielanie našich výstav a udalostí
Thanks GoOut for sharing our exibitions and events