V piatok 25. 1. 2019 o 19:00 vás radi privítame na vernisáži výstavy diel Andreja Dúbravského s názvom "Larva run".
On Friday 25. 1. 2019 at 19:00 p.m. we would love to invite you to the opening of the exhibition "Larva run" by Andrej Dúbravský.
 foto: Lena Luga
EXHIBITION
LARVA RUN
Od 25. januára do 22. marca 2019 v ATELIERi XIII
From 25 January till 22 March 2019 in ATELIER XIII
EXHIBITOR
Andrej Dúbravský
​
Andrej Dúbravský už ako študent zaujal expresívnym rukopisom a v domácom prostredí ojedinelými témami. Organizoval jednodňové výstavy – eventy v netradičných priestoroch, ako mäsiarstvo na Krížnej ulici, ostrov na jazere Zlaté piesky či depo plánovaného bratislavského metra v Petržalke, kde uskutočnil svoju absolventskú výstavu.
Dúbravského rané diela sa zaoberali najmä problematikou dospievania (najmä chlapčenského). Po odsťahovaní sa na vidiek pribudli rurálne a ekologické témy (Chem farmers) a témy maskulinity, ktoré sa navzájom premiešavajú v symbolických maľbách kohútov a húseníc. Od skorých študentských rokov frekventovane vystavuje na Slovensku aj v zahraničí. Dúbravského diela sú v zbierkach Slovenskej národnej galérie. V súčasnosti žije v New Yorku, v Berlíne a Rastislaviciach.
Autor textu: Derek Rebro
Andrej Dúbravský attracted interest with his expressive signature and rare topics in his home environment already as a student. He organized one-day exhibitions – events at non-traditional places such as butchery in Krížna Street, island in the Zlaté Piesky Lake or depot of the planned Bratislava metro in Petržalka, where he held his graduate exposition.
Dúbravský's early artworks were mainly concerned with adolescence issues (mainly boyish). After moving to countryside, rural and ecological themes (Chem farmers) and the themes of masculinity have been added and mingling with each other in the symbolic paintings of roosters and caterpillars. He has been frequently exhibiting in Slovakia and also abroad since his early student years. Dúbravský's artworks are in the collections of The Slovak National Gallery. He currently lives in New York, Berlin and Rastislavice.
Author of the text: Derek Rebro
EDUCATION
2008 – 2013 Academy of Fine Arts and Design Bratislava, studio Painting and other media, 4th Atelier (prof. Csudai), Atelier +- XXl (prof. D. Fischer), Bratislava, Slovakia | 2004 – 2008 School of Applied Arts, Department of Stone Carving Bratislava, Slovakia
AWARDS
2012 Nadácia VÚB Prize – 1st prize in Maľba 2012 | 2011 Nadácia VÚB Prize 2012 – 2nd prize in Maľba 2011
★
Počas výstavy Andreja Dúbravského môžete počuť set od THE YOUNIVERSE, ktorý je nahraný len pre ATELIER XIII.
The Youniverse je mladá, trenčiansko – bratislavská blues-rocková formácia s prvkami hip-hopu a psychadeliky. Vznikla v roku 2015, no až v 2017 našla svoju finálnu zostavu v podobe Tammy Nižnanskej, Jerguša Oravca, Šimona Vladara a Adama Olexíka. V roku 2016 sa predstavili svojim EP Raise Hell, Kid, ku ktorému vzniklo 7 videoklipov, ako aj týždňovým performance artom A Day In The Life Of A Band v ATELIERi XIII. V 2018 vydali svoje debutové LP CMYK, ktoré zožalo pozitívne ohlasy ako od verejnosti, tak od kritikov.
During the exhibition of Andrej Dúbravský you would be able to hear a music set by THE YOUNIVERSE recorded especially for ATELIER XIII.
The Youniverse is a young Trenčín – Bratislava blues–rock formation with hip-hop and psychedelic elements. It was created in 2015 but only in 2017 it found its final formation: Tammy Nižnanská, Jerguš Oravec, Šimon Vladar and Adam Olexík. In 2016, they introduced their EP Raise Hell, Kid for which 7 videos were produced as well as a week performance art A Day In The Life Of A Band in ATELIER XIII. In 2018, they released their debut LP CMYK, that earned positive reactions from the public as well as from the critics.
★
Z verejných zdrojov podporil Fond na podporu umenia
Supported using public funding by Slovak Arts Council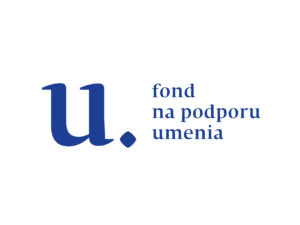 ★
Ďakujeme za pitný režim značke EXCELENT!
#svojoucestou

Ďakujeme za krásne slová Rádiu_FM!
#radiofm
Tešíme sa na vás!
We are looking forward to you!
#atelierxiii