V piatok 25. 5. 2018 o 19:00 vás radi privítame na vernisáži výstavy diel Ivany Belianskej s názvom "ITADAKIMAS".
On Friday 25. 5. 2018 at 19:00 p.m. we would love to invite you to the opening of the exhibition "ITADAKIMAS" by Ivana Belianská.
Ivana Belianská
​
Ivana Belianská je študentkou 4. Ateliéru na katedre Maliarstva u prof. Ivana Csudaia na Vysokej škole výtvarných umení v Bratislave. Jej tvorba je vstupom do širokého spektra používaných médií. Zaujíma ju výraz, materiál a vzťahy, ktoré sa medzi nimi odohrávajú. Obsesívne zaznamenávanie námetu je primárnym znakom v jej tvorbe. Autorka usiluje o jasnú čitateľnosť a prístupnosť. Tá je podškrtnutá jasnou monochromatickou farebnosťou a výraznou prácou s líniami a štruktúrou. 
Ivana Belianska is a student of the 4th Atelier at the Department of Painting in the class of prof. Ivan Csudaia at the Academy of  Fine Arts in Bratislava. The creation is an entry into a wide range of media used.  Inspiration has bee interested into expression, the material and relationships taking place between them. Obsessive recording of the subject is a primary feature in creation. The author strives for clear readability and accessibility. This is outlined by clear monochromatic coloring and distinctive work with lines and structure. 
EDUCATION
2012 – 2018 Academy of Fine Arts in Bratislava, Department of Paintings and other media,The Fourth Studio | 2017 Tokio University of the Arts, Tokio, Department od Printmaking Bratislava | 2008 – 2012 Josef Vydra School of Applied Arts in Bratislava, Department of Design and Woodshaping
★
Počas výstavy Ivany Belianskej môžete počuť set od TOLSTOYS, ktorý je nahraný len pre ATELIER XIII.
Tolstoys je mladá bratislavská kapela, ktorá ponúka zrelo znejúci dream pop s prvkami akustickej hudby aj elektroniky. Citlivým prejavom speváčky a zaujímavými inštrumentálnymi prvkami prinášajú na slovenskú hudobnú scénu úplne nový zvukový zážitok, zmes príjemnej melanchólie a energických rytmov.
Ela Tolstova – spev, Pavol Rehák – klavír, Matej Herceg – bicie, Michal Smetana – kontrabas/basgitara, Frederika Camastra – husle
During the exhibition of Ivana Belianská you would be able to hear a music set by TOLSTOYS recorded especially for ATELIER XIII.
Tolstoys is a young group from Bratislava that offers a mature sound of dream pop along with the components of acoustic as well as electronic music. Singer's sensitive expression and interesting instrumental components bring completely new sound experience on the Slovak music scene, the mixture of pleasant melancholia and energetic rhythms.
Ela Tolstova – vocals, Pavol Rehák – piano, Matej Herceg – percussion, Michal Smetana – contrabass, Frederika Camastra – violin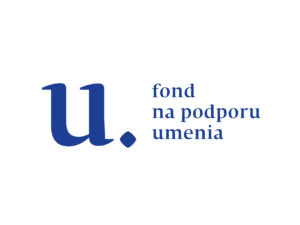 Z verejných zdrojov podporil Fond na podporu umenia
Supported using public funding by Slovak Arts Council
★
Ďakujeme za partnerstvo značke CURAPROX a predovšetkým za všetko Lucii Paškovej! 

#curaprox


Ďakujeme za pitný režim značke EXCELENT!
#svojoucestou

Ďakujeme za krásne slová Rádiu_FM!
#radiofm
Tešíme sa na vás!
We are looking forward to you!