Vo štvrtok 26. 11. 2020 od 19:00 do 22:00
 vás radi privítame na otvorení výstavy diel 
Margaréty Petržalovej
 s názvom
Ži so mnou
. Výstava 
nebude
 otvorená úvodným slovom, preto môžete prísť kedykoľvek v uvedenom čase. Vstup bude povolený naraz len dvom osobám s nasadeným rúškom po aplikácii dezinfekčného prostriedku na ruky.

On Thursday 26. 11. 2020 from 19:00 until 22:00 we would love to invite you to the opening of the exhibition Live with me by Margaréta Petržalová. The exhibition will not have an opening speech, therefore you can come whenever during this time. Only 2 people at a time will be allowed to enter, wearing face masks and after using hand desinfection.
EXHIBITION
Ži so mnou
Od 26. novembra do 13. decembra 2020 v ATELIERi XIII
From 26 November till 13 December 2020 in ATELIER XIII

EXHIBITOR
Margaréta Petržalová
Margaréta Petržalová sa vo svojej tvorbe venuje najmä figurálnej maľbe. Pod záplavou reprezentatívnych fotiek jednotlivcov, štylizácie a globálnej snahe po úspechu, Petržalová maľuje namiesto neznámych hrdinov svojich blízkych a to expresívnym rukopisom. Centrom diania v jej obrazoch je vždy človek. Pracuje takmer vždy so živým modelom, ktorým nahrádza podsúvané autority, ktoré nepoznáme. Počas štúdia Petržalová pracovala s témami týkajúcich sa jej generácie, v ktorej sa pohybuje ako v reálnej, tak virtuálnej podobe. V súčasnosti pracuje s autobiografickými motívmi. Venuje sa nie len maľbe, ale i objektu, inštalácii a recyklácii nepotrebného odpadu.
In her work, Margaréta Petržalová focuses mainly on figural painting. Under a flood of representative photos of individuals, stylization and a global quest for success, she paints her loved ones instead of unknown heroes in an expressive handwriting. The center of events in her paintings is always human being. She almost always works with a live model that replaces subordinate authorities we don't know. During her studies, she worked with topics related to her generation, in which she moves in both real and virtual form. She is currently working with autobiographical motifs. It deals not only with painting, but also with the object, installation and recycling of unnecessary waste.
EDUCATION
2013 – 2018 Academy of Fine Arts and Design in Bratislava (AFAD), 4th studio of prof. Ivan Csudai (Mgr. Art.) | 2009 – 2013 Josef Vydra School of Applied Arts, Bratislava
★
CURATOR OF THE EXHIBITION
Miroslava Urbanová
★
Počas výstavy Margaréty Petržalovej môžete počuť hudobný set, ktorý je vytvorený zo skladieb hudobnej skupiny LUVVER.

LUVVER je trio zo Slovenska hrajúce crydance/indiepop. Majú rockové pozadie ale sú silne ovplyvnení súčasnými popovými zvukmi od The Neighbourhood alebo Billie Eilish, elektronikou od Moderat-u a raného Depeche Mode. Vytvárajú semi-elektronickú semi-live hudbu, na ktorú môžeš tancovať ak chceš, ale je rovnako v poriadku aj len tak postávať. Snové, melancholické, no povznášajúce zvukové scény sú prepletené štvorštvrťovými taktmi a silnými melódiami speváka.
Sú známi pre ich hudobne aj vizuálne energetické živé vystúpenia, ktoré LUVVER naďalej predvádzajú na viacerých festivaloch a klubových predstaveniach. Už počas ich prvého roka hrali na niekoľkých významných festivaloch v ich domovskej aj susedných krajinách, ako festival Pohoda, Grape festival, Rock for People (CZ) alebo Beseda u Bigbítu (CZ), a tiež podporili Bastille na ich vystúpení v Bratislave.
V 2019 boli LUVVER nominovaní v kategórii Objav roka 2018 na Radio_Head Awards 2018, ktoré organizuje najväčšie alternatívne rádio na Slovensku Radio_FM a za svoju hudobnú tvorbu vyhrali Ocenenie Nadácie Advance Investments.
LUVVER momentálne pracujú na ich debutovom albume "IT IS VVHAT IT IS", ktorého vydanie je naplánované koncom roka 2020.
Web | Youtube | Facebook | SounCloud | Instagram | Spotify
During Margaréta Petržalová´s exhibition, you can hear a music set created out of songs of a music band LUVVER.

LUVVER is a crydance/indiepop trio from Slovakia. Coming from a rock-ish background, but heavily influenced by contemporary poppy sounds of The Neighbourhood or Billie Eilish, and the electronics of Moderat or early Depeche Mode, they create a semi-electronic-semi-live if-you-want-to-dance-you-can-but-standing-still-is-just-as-fine music with dreamy and melancholic, yet uplifting harmonic soundscapes, intertwined with four-to-the-floor downbeats and the singer's powerful melodies.
They are known for their musically and visually energetic live performances, which LUVVER continues to showcase at multiple festivals and club shows. In their first year they already played at several major festivals in their home country and its neighbours, such as Pohoda Festival, Grape Festival, Rock for People (CZ) or Beseda u Bigbítu (CZ), and have supported Bastille on their Slovakian show in Bratislava.
In 2019's Radio_Head Awards 2018 organised by Slovakia's biggest alternative music radio Radio_FM, LUVVER was nominated for Best Newcomer of 2018 and has won an award for music creation from Advance Investments Foundation.
LUVVER are currently working on their debut album entitled 'IT IS VVHAT IT IS' set to release in late 2020.
Z verejných zdrojov podporil Fond na podporu umenia
Supported using public funding by Slovak Arts Council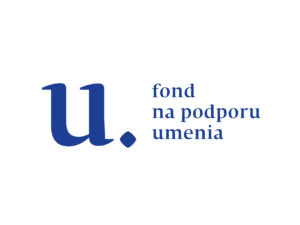 Z verejných zdrojov podporila Nadácia mesta Bratislavy
Supported using public funding by Bratislava City Foundation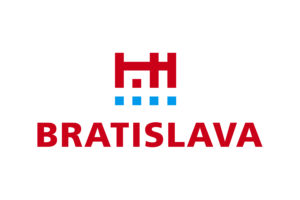 Ďakujeme za pitný režim značke Heineken
Thank you Heineken for taking care of our drinks

Ďakujeme za krásne slová Rádiu_FM!
Thanks RADIO_FM for nice words!