V piatok 28. 8. 2020 o 20:00 vás radi privítame na vernisáži výstavy diel Silvie Binda Heiserovej s názvom Modulor Discordant.
On Friday 28. 8. 2020 at 20:00 we would love to invite you to the opening of the exhibition Modulor Discordant by Silvia Binda Heiserová.

Vstup bude povolený len osobám s nasadeným rúškom.
Only people wearing face masks will be allowed to enter.
EXHIBITION
Modulor Discordant
Od 28. augusta do 25. septembra 2020 v ATELIERi XIII
From 28 August till 25 September 2020 in ATELIER XIII

EXHIBITOR
Silvia Binda Heiserová
Silvia Binda Heiserová vo svojej tvorbe analyzuje urbánne prostredie, jeho mocenské symboly a štruktúry. Jej nosnou témou je historický a rodový pohľad na mestský priestor, kde túžba po moci je stelesnená napríklad aj v architektúre, jej tvaroch, farebnosti, či materiáloch. Tento analytický a kritický pohľad je premietnutý do abstraktných geometrických motívov, ktoré poukazujú na vertikálnosť, uniformnosť a vyhranenosť fyzických, ale zároveň aj myšlienkových priestorov našej každodennosti. Silvia opakovane experimentuje so symbolikou a hybridizáciou urbánnych fragmentov, ktoré prenáša do maľby, grafiky, sochy, či audiovizuálnej tvorby.
In her artistic practice, Silvia Binda Heiserová analyzes the urban space, its power symbols and structures. Her main focus lies in a historical and gendered view of the urban space, where the struggle for power and control is embodied in the urban environment, its architecture, shapes, colors, and materials. This analytical and critical viewpoint is reflected in an abstract geometric imagery, which points to the verticality, uniformity and rigidity of our everyday physical as well as mental space. Silvia experiments with the symbolism and hybridization of urban fragments, which she involves in painting, serigraphy, sculpture and audiovisual works.
EDUCATION
2020 PhD student, Faculty of Fine Arts, Universidad Politécnica de Valencia, Spain, Doctoral Programme in Artistic Production and Research, Department of Sculpture, Specialization in Art and Gender | 2015 Faculty of Fine Arts, Universidad Politécnica de Valencia, Spain, Department of Painting, Contemporary Artistic Practice (MFA)
ART RESIDENCIES
2018 Studio das weisse Haus, Vienna, Austria | 2016 Institut für alles Mögliche, Berlin, Germany | 2016 Despina Residency Programme, Rio de Janeiro, Brazil
★
CURATOR OF THE EXHIBITION
Martina Ivičič
★
Počas výstavy Silvie Binda Heiserovej môžete počuť hudobný set, ktorý je vytvorený zo skladieb špičkového performera HRTL.
Leoš Hort alias HRTL je špičkový performer na modulárnom syntetizátore a zakladateľ brnianskeho kazetového vydavateľstva Bükko Tapes, ktoré vydáva hudbu východoeurópskych bedroom producentov.
Hudba HRTL si prešla cestou od klasických nástrojov k modulárnemu syntetizátoru, kde sa z post-witch-housu vyvinula smerom k repetitívnym rytmom s bohatými melodickými aj zvukovými prvkami, premenlivou atmosférou a hravými štruktúrami. Či už ušpinený house s feelom 80. rokov, fluorescenčné techno alebo temné bublavé beaty, HRTL nikdy nehrá dvakrát to isté. Tak ako jeho živé vystúpenia, sú totiž aj jeho nahrávky improvizované a 100% hardware. HRTL zhusta koncertuje tak v Česku, ako aj v zahraničí. Vystupoval na dobre známych festivaloch ako Amsterdam Dance Event, na klenote multimediálnych festivalov Ars Electronica, alebo na DAVE festivale v Drážďanoch. U nás zažiaril aj na významných festivaloch Pohoda a Colours of Ostrava. Jeho modulárne beaty ste mohli počuť v rôznych kluboch naprieč európskymi mestami ako Berlín, Viedeň, Londýn, Amsterdam, Riga, či v Istanbule.

During Silvia Binda Heiserová´s exhibition, you can hear a music set created out of songs of a top performer HRTL.
Leoš Hort alias HRTL is a top performer on modular synthesizers and a founder of Brno-based cassette record label Bükko Tapes, that publishes music of Eastern European bedroom producers.
HRTL's music evolved from classical instruments to a modular synthesizer, where post-witch-house developed towards repetitive rhythms with rich melodic and sound elements, changing atmosphere and playful structures. Be it dirty house with the 80's feeling, fluorescent techno or dark, bubbly beats, HRTL never plays the same thing twice. Because his live performances as well as his recordings are improvised and built 100% on hardware synthesizers. HRTL often performs on major stages in his home country and also abroad. You may have seen his performances at well-known festivals such as Amsterdam Dance Event, Ars Electronica Linz, Dave Dresden, Colours Of Ostrava or Pohoda festival in Slovakia. His modular beats could be heard in various club venues around European cities as Berlin, Vienna, London, Amsterdam, Riga or in Istanbul.
Z verejných zdrojov podporil Fond na podporu umenia
Supported using public funding by Slovak Arts Council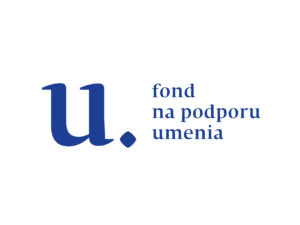 Z verejných zdrojov podporila Nadácia mesta Bratislavy
Supported using public funding by Bratislava City Foundation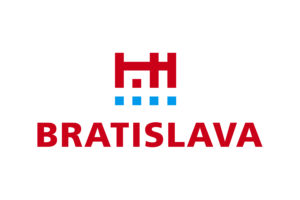 Ďakujeme za pitný režim značke Heineken
Thank you Heineken for taking care of our drinks

Ďakujeme za krásne slová Rádiu_FM!
Thanks RADIO_FM for nice words!