V piatok 4. októbra zažijete niečo výnimočné
– finisáž výstavy diel Ivany Kvassay s komentovanou prehliadkou a živým vystúpením Sivie Speaks!
On Friday, October 4 you will experience something extraordinary – the finissage of Ivana Kvassay's exhibition with a commented visit and a live performance by Sivia Speaks!
Ivana Kvassay vám porozpráva o dielach výstavy ONA a Silvia Speaks naživo zahrá zopár skladieb v komorných priestoroch ATELIERu XIII. V prípade, že by Ivane rodičovské povinnosti nedovolili zúčastniť sa, o výstave porozpráva jej drahá polovička – manžel Jozef. Silvia Speaks odohrá to najnovšie z jej tvorby, ktorá naozaj stojí za to! 
O pitný režim sa postará značka EXCELENT.
Zároveň budete môcť ochutnať domáce koláče podľa receptu babičky Ivany Kvassay a niečo špeciálne na degustáciu.
Nechajte sa prekvapiť!
Nezmeškajte tento unikátny kultúrny zážitok, pretože pôjde o veľmi súkromné a príjemné počúvanie, ako u vás v obývačke. Kapacita priestoru je obmedzená, preto odporúčame prísť presne načas, prípadne o 5 minút skôr.
PROGRAM
19:00 – 19:30 komentovaná prehliadka
19:30 – 20:00 živé vystúpenie Silvie Speaks
Silvia Speaks
Ivana Kvassay will tell you about the works at the exhibition ONA and Silvia Speaks will play a few of her pieces live in the intimate atmosphere of ATELIER XIII. In case that Ivana's parental duties don't allow her to participate, her dearest – husband Joseph – will talk about the exhibition. Silvia Speaks will play her latest work, which is really worth it!
The brand EXCELENT will take care of your fluid intake.
Also, you will be able to taste homemade cakes that follow Ivana Kvassay's grandmother's recipe and something special for degustation.
Let us  surprise you!
Do not miss this unique cultural experience as it will be a very private and pleasant listening, like in your living room. The capacity of the space is limited, so we recommend that you arrive on time or 5 minutes early.
PROGRAM
19:00 – 19:30 commented visit
19:30 – 20:00 Silvia Speaks live performance
Silvia Speaks
★
Z verejných zdrojov podporil Fond na podporu umenia
Supported using public funding by Slovak Arts Council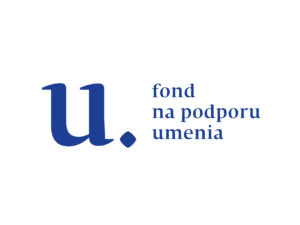 Ďakujeme za pitný režim značke EXCELENT!
#svojoucestou

Ďakujeme za krásne slová Rádiu_FM!
#radiofm
Tešíme sa na vás!
We are looking forward to you!
#atelierxiii