Ak nám to situácia dovolí, v piatok 5. 3. 2021 od 19:00 do 22:00, vás radi privítame na otvorení výstavy diel Žofie Dubovej s názvom Od severu hora … Výstava nebude otvorená úvodným slovom, preto môžete prísť kedykoľvek v uvedenom čase. Vstup bude povolený naraz len dvom osobám s nasadeným rúškom po aplikácii dezinfekčného prostriedku na ruky.
If the situation allows us to, we would love to invite you to the opening of the exhibition From the North by Hill …by Žofia Dubová on Friday 5. 3. 2021 from 19:00 until 22:00.
The exhibition will not have an opening speech, therefore you can come whenever during this time. Only 2 people at a time will be allowed to enter, wearing face masks and after using hand desinfection. 
EXHIBITION
Od severu hora,
Od juhu jazero,
Od západu cesty,
Od východu rieka
From the North by Hill,
From the South by Lake,
From the West by Roads,
From the East by River 
Od 5. marca do 9. apríla 2021 v ATELIERi XIII
From 5 March till 9 April 2021 in ATELIER XIII

EXHIBITOR
Žofia Dubová
Žofia Dubová sa vo svojej tvorbe sa zaoberá predovšetkým maľbou a témou krajiny, pri ktorej je veľmi dôležitý osobný pobyt v nej – s cieľom porozumieť a ďalej spracovávať na plátne, skle či na papieri. No rovnako dôležitý je aj spôsob konštruovania obrazov. Ich podoba, vyskladaná a pozliepaná z viacerých obrazových fragmentov, je totiž výsledkom jej vlastnej autorskej techniky, ktorá by sa dala nazvať "prezliekanie obrazu". Vlastné konštruovanie obrazu jej takto otvorilo nové riešenia. Obraz rozbila na fragmenty, aby ho znovu pospájala v nových farebných a priestorových možnostiach. Už ako preformátované obrazy, maliarske objekty, či asambláže. Rovnako ako s plátnom, pracuje aj s maľbou na sklo a v súčasnosti sa snaží o ich kombináciu.
In her work, Žofia Dubová focuses mainly on painting and a theme of nature in which a personal stay is very important – in order to understand and further process on canvas, glass or paper. However, the way of constructing pictures is just as important. Their form, put together out of multiple picture fragments and glued together is a result of her own authorial technique that could be called "changing clothes of a picture". This way, her own construction of a picture opened up new solutions for her. She broke a picture into fragments, so she could reconnect them in new possibilities of space and color. As reformatted pictures, painting objects or assemblages. She works with painting on glass in the same way she does with canvas and at the moment, she tries to combine them.
EDUCATION
2018 – 2020 Postgradual studies, Academy of Fine Arts and Design in Bratislava | 2017 Graduate internship at Studio of Glass, Faculty of Fine Arts, University of Porto, Portugal | 2014 – 2017 Supplementary pedagogical study, Academy of Fine Arts and Design in Bratislava | 2010 – 2016 Academy of Fine Arts and Design in Bratislava, Studio of Painting, Studio +-XXI | 2015 Internship (summer semester) at University of Arizona, USA | 2014 Internal internship (winter semester) at Studio of Glass at Academy of Fine Arts and Design in Bratislava | 2012 – 2013 Internship (winter semester) at Faculty of Fine Arts, University of Porto, Portugal
CURATOR OF THE EXHIBITION
Palo Macho
Počas výstavy Žofie Dubovej môžete počuť hudobný set, ktorý je vytvorený zo skladieb hudobnej skupiny Space Cats.
Bratislavské trio SPACE CATS funguje na scéne od roku 2016. Ich hudba je prierezom rôznych elektronických žánrov, ktoré členovia kapely obľubujú a interpretujú "naživo" – beaty bubeníka Luboša Ambrozaia dopĺňa Miloš Bulík na basgitare, prehnanej cez množstvo efektových krabičiek a Julián Ratica na syntezátoroch. Ako skúsení muzikanti účinkujú aj v iných formáciach – Luboš s Modrými Horami, Vecom alebo Zuzanou Mikulcovou, Miloš s La3no Cubano, Erikom Šulcom & Tribal Colours či Isobutanom a Julián vo vlastnom projekte Pánko. Majú za sebou množstvo klubových a festivalových hraní, spolupracovali aj s prešovským producentom Petijeem. Koncerty SPACE CATS sú známe veľkou mierou improvizácie – väčšina hudobných nápadov vzniká v reálnom čase priamo na pódiu. Tie najsilnejšie sa rozhodli zachytiť a rozpracovať do plnohodnotných skladieb na svojom debutovom, eponymnom EP, ktoré vyšlo na jeseň 2020.
Youtube | Facebook | Instagram | Bandcamp
During Žofia Dubová´s exhibition, you can hear a music set created out of songs of a music band Space Cats.
SPACE CATS, a trio from Bratislava, has been on the scene since 2016. Their music is a cross-section of various electronic genres, which the band members like and interpret "live" – beats of the drummer Luboš Ambrozai are completed by Miloš Bulík's bass guitar that goes through multiple effects boxes and Julián Ratica on synthesizers. As experienced musicians, they perform also in other formations – Luboš with Modré Hory, Vec or Zuzana Mikulcová, Miloš with La3no Cubano, Erik Šulc & Tribal Colours or Isobutan and Julián in his own project Pánko. They have played in clubs and on festivals a lot of times and also collaborated with Petijee,a producer from Prešov. Concerts of SPACE CATS are known for a great deal of improvisation – most of the musical ideas are created right on the stage. They decided to capture the strongest ones and elaborate them into full songs on their debut eponymous EP which was released in autumn 2020.
Z verejných zdrojov podporil Fond na podporu umenia
Supported using public funding by Slovak Arts Council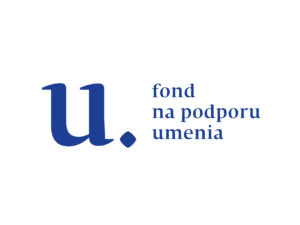 Z verejných zdrojov podporila Nadácia mesta Bratislavy
Supported using public funding by Bratislava City Foundation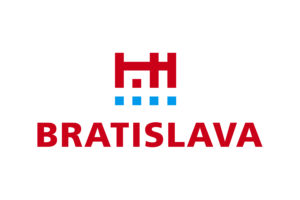 Ďakujeme za pitný režim značke Heineken
Thank you Heineken for taking care of our drinks

Ďakujeme za krásne slová Rádiu_FM!
Thanks RADIO_FM for nice words!