5. október 2019
V sobotu 5. októbra od 18:00 do 20:00 vás radi privítame na krste katalógu výstavy diel Slečny od maliarskeho stojana.
On Saturday, October 5, from 18:00 until 20:00, we would like to invite you to the launch of a catalogue of the work of the Ladies of the Easel exposition. 

Slovenské autorky spolu s kurátorkou Julianou Mrvovou slávnostne pokrstia nový katalóg, predstavia jednotlivé zastavenia výstavnej šnúry, ktorá začala v máji v ATELIERi XIII a pokračovala po Slovensku. Ukážeme vám tiež premietaním fotky, ktoré vznikli nielen počas týchto výstav, ale aj v procese tvorby malieb!
Slovak authors together with the curator Juliana Mrvová will celebrate the launch of the new catalogue and introduce new stops of the exposition tour, which started in May in ATELIER XIII and has continued across Slovakia. We will also show you a projection of the photos that were taken not only during these exhibitions, but during the process of creating paintings, too!
★
Z verejných zdrojov podporil Fond na podporu umenia
Supported using public funding by Slovak Arts Council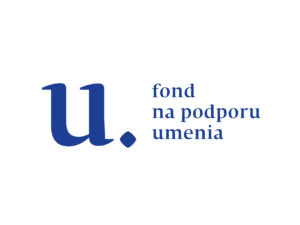 Ďakujeme za pitný režim značke EXCELENT!
#svojoucestou

Ďakujeme za krásne slová Rádiu_FM!
#radiofm
Tešíme sa na vás!
We are looking forward to you!
#atelierxiii