Chcete sa dozvedieť čo dnes znamená byť ženou – maliarkou a aké témy spracúvajú ženské maliarky žijúce v New Yorku a na západnom Slovensku?
Srdečne vás pozývame v utorok 9. júla od 18:00 do 19:30 na komentovanú prehliadku výstavy SLEČNY OD MALIARSKEHO STOJANA a prezentáciu troch slovenských a dvoch amerických umelkýň. Využite možnosť stretnúť sa s KELSEY SCHWETZ a JENN DIERDORF, ktoré priletia z New Yorku, aby predstavili nielen svoju tvorbu, ale aj projekt LADY PAINTERS! Vypočujte si aj NATÁLIU OKOLICSÁNYIOVÚ, MARGARÉTU PETRŽALOVÚ a JULIANU MRVOVÚ, ktorá predstaví projekt výstavy a tvorbu KATARÍNY JANEČKOVEJ WALSHE a KRIS RAC.
Príďte v utorok 9. júla o 18:00 do ATELIERu XIII.
Nezmeškajte túto unikátnu príležitosť!
Do you want to find out more about what does it mean to be a woman – painter these days and which themes do female painters living in New York and western Slovakia process?
We kindly invite you to a commented visit of the exhibition Ladies of the Easel and a presentation of three Slovak and two American artists on Tuesday, July 9 from 6:00 PM until 7:30 PM. Seize the opportunity to meet with KELSEY SCHWETZ a JENN DIERDORF, who will fly from New York to introduce not only their work, but the LADY PAINTERS project, too! Listen also to NATÁLIA OKOLICSÁNYIOVÁ, MARGARÉTA PETRŽALOVÁ and JULIANA MRVOVÁ, who will present the exhibition project and creation of KATARÍNA JANEČKOVÁ WALSHE and KRIS RAC.
Come to ATELIER XIII on Tuesday, July 9 at 6:00 PM.
Don't miss this unique opportunity!
Po komentovanej prehliadke výstavy a prezentácii umelkýň sa od 19:30 do 20:30 uskutoční prvé stretnutie Lady Painters na Slovensku pre pozvané umelkyne.
Lady Painters je kreatívna networkingová iniciatíva, ktorú spoluzaložili Jenn Dierdorf a Kelsey Shwetz  Brooklyne v roku 2015. Malé skupiny maliarok a kurátoriek sa stretávajú pri večeri, aby si navzájom zdieľali svoju prácu vo svojich domovoch, ateliéroch či galériách vybraných hostiteliek.  Striedajúca sa skupina umelkýň je pozývaná na základe kvality ich práce a oddanosti voči ich praxi. Umelkyne, ktorých prácu milujeme, nachádzame cez osobné kontakty, odporúčania kamarátov a kolegov a prečesávaním výstav, webov a umeleckých podujatí. Okrem mesačných stretnutí zahŕňajú podujatia Lady Painters aj technické workshopy, výmenu materiálov, návštevy ateliérov a dvakrát ročne slávnostné stretnutie.
After the commented visit of the exhibition and artists' presentation, the first Lady Painters meeting in Slovakia will take place for invited artists from 7:30 PM until 8:30 PM.
Lady Painters is a creative networking initiative co-founded in Brooklyn in 2015 by Jenn Dierdorf and Kelsey Shwetz. Small groups of painters and curators gather for dinner to share their work with one another in the homes, studios and galleries of selected hosts. A rotating group of artists is invited based on the strength of their work and a demonstrative commitment to their practice. We find artists whose work we love through word of mouth, recommendation from friends and colleagues, and by scouring exhibitions, websites, and artist events. In addition to the monthly gatherings, Lady Painters events include technical workshops, material swaps, exhibition field trips, and bi-annual festivities. 
★
Z verejných zdrojov podporil Fond na podporu umenia
Supported using public funding by Slovak Arts Council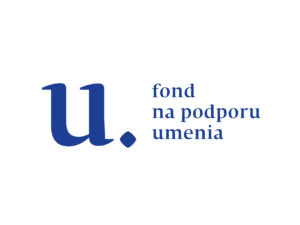 Ďakujeme za pitný režim značke EXCELENT!
#svojoucestou

Ďakujeme za krásne slová Rádiu_FM!
#radiofm
Tešíme sa na vás!
We are looking forward to you!
#atelierxiii